5 Great Ways Chiropractors Help With Shoulder Pain
5 Great Ways Chiropractors Help With Shoulder Pain
Written By ABChiropractic Family & Wellness on May 20, 2021
---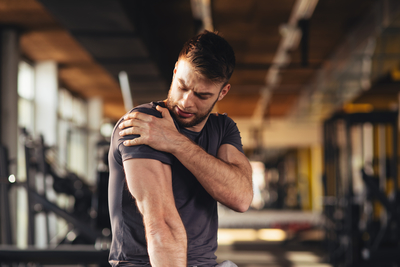 Shoulder pain stems from many issues, including poor posture, repetitive motions, sports injuries and more. Some doctors recommend injections to treat your pain and only your pain while ignoring the underlying issue.
At ABChiropractic Family & Wellness in St. Charles, we address the underlying issue to get rid of your symptoms. We utilize three chiropractic techniques that help shoulder pain in five great ways.
Our 3 Shoulder Pain Relief Techniques
Gonstead Technique - This technique involves taking a whole-body approach to unearthing the root of a health problem before performing an adjustment.
Gonstead often takes x-rays into consideration when delving into your health history. A chiropractor will study how your body moves and observe how your spine behaves as well. From there, it's similar to diversified technique. We'll monitor your results to help ensure optimal nerve function so your body can heal itself and keep you out of pain.
Gonstead is also used to help work trigger points and break up adhesions and scar tissue.
Active Release Technique (ART) - A technique often practiced on the elderly and athletes, ART is the go-to method for treating soft tissue damaged by repetitive use. It's a hands-on technique designed to increase flexibility and range of motion while decreasing pain and improving other symptoms.
ART is performed most often on patients with acute or chronic issues, including sports injuries and old injuries in need of breaking up scar tissue. ART excels at relieving pain and restoring mobility.
We also utilize traction therapy, a method performed either manually or with a table designed to safely stretch your spine. Oftentimes shoulder issues originate in the spine and will disappear once your spine receives some care.
Together these three techniques offer these five health benefits:
Reduced inflammation
Reduced pain
Improved flexibility
Improved range of motion
Increased muscle strength and tone
Treat Your Shoulder Pain in St. Charles
Dr. Awwad's philosophy is to help people achieve optimal health through natural chiropractic care. He and his wonderful staff strive to share the amazing health benefits that only chiropractic can offer.
Have questions or need to schedule an appointment? Give ABChiropractic Family & Wellness a call at (636) 916-0660 or go online and fill out our contact form. We look forward to treating the cause.

Posted In: Chiropractic