Chiropractic Helps Improve Sleep & Insomnia
Chiropractic Helps Improve Sleep & Insomnia
Written By ABChiropractic Family & Wellness on April 18, 2022
---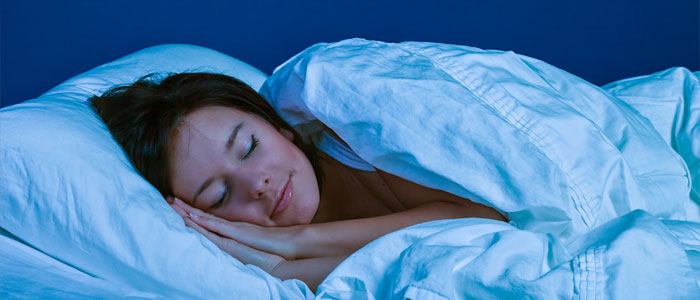 Experiencing bouts of insomnia (the inability to sleep) can dramatically affect your life. Insomnia and the resulting fatigue can make it difficult to concentrate, make it harder to enjoy your regular daily activities, and strain relationships with family, friends, and colleagues. Insomnia can also affect your physical and mental health, contribute to health issues, or cause serious complications with existing health issues.
The good news is that a chiropractor in St. Charles, MO, can treat your insomnia through chiropractic care. At ABChiropractic Family & Wellness, we provide whole-family care for infants through the elderly. We provide personalized, one-on-one care and listen carefully to our patients' concerns. If you're experiencing sleep disruption or insomnia and are ready to take control of your life again, come see us at ABChiropractic Family & Wellness for insomnia treatment.
Common Causes of Insomnia
Insomnia is a serious sleep condition, and doesn't just refer to one or two nights of missed sleep. It's a chronic or recurring bout of sleeplessness that affects your health and daily life. This serious sleep disorder may come and go, and it may occur for three nights or three weeks. The condition is considered chronic if you experience insomnia for at least three nights a week for three months or more.
The two types of insomnia are primary, which means that your sleep issues aren't caused by an existing health condition, and secondary, which means that your difficulty sleeping is caused by a health condition. The most common causes of primary insomnia are stress, your sleep environment, a change to your sleep schedule, and genetics. The most reported causes of secondary insomnia are mental health issues such as anxiety and depression, medications, chronic pain, caffeine or alcohol use, tobacco use, pregnancy, Alzheimer's and dementia, ADHD, PMS, hyperthyroidism, sleep apnea, and restless leg syndrome.
You don't need to suffer from insomnia. ABChiropractic Family & Wellness can help you determine the underlying cause of your insomnia so you can begin treatment.
How Chiropractors Treat Insomnia
We will make every attempt to treat your insomnia with holistic methods that don't rely on the use of prescription medications. First, we will conduct a full physical examination and take your health history to determine the most likely underlying cause of your insomnia. It is important to be honest and detailed with your chiropractor about your family health history, risk factors, health issues, and use of medications and other substances like alcohol, tobacco, and caffeine.
Once we know what is causing your insomnia, we will develop a personalized chiropractic treatment plan that may be temporary or ongoing. The most common and helpful methods of chiropractic care to treat insomnia are massage therapy, spinal manipulation, home exercises and stretches, and nutritional and exercise counseling and education. We will make recommendations as to how you can change your sleep environment and pre-sleep routine to maximize your sleep benefits.
Insomnia Treatment From ABChiropractic Family & Wellness
Our knowledgeable and friendly staff at ABChiropractic Family & Wellness in St. Charles, MO, have years of experience in holistic, whole-family chiropractic care. We pride ourselves on providing personalized, one-on-one care to patients of all ages, and we have years of experience managing insomnia through chiropractic care. We were even voted St. Charles' #1 Chiropractor by providing quality chiropractic care!
If you're ready to tackle your insomnia and get back to your regular routine, call ABChiropractic Family & Wellness today at (636) 916-0660 or schedule an appointment online.

Posted In: Chiropractic Massage Therapy Insomnia