Sciatica Treatment With Chiropractic
Sciatica Treatment With Chiropractic
Written By ABChiropractic Family & Wellness on December 10, 2021
---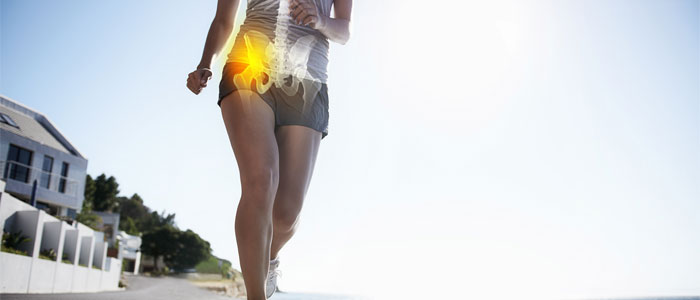 Are you or a loved one affected by persistent pain? You may be experiencing a condition known as sciatica, pain related to a nerve in the lower half of the body. Chiropractic care has emerged as an effective way to help those suffering from sciatica achieve pain relief and recovery. At ABChiropractic Family & Wellness, your recovery is our top priority. As your St. Charles chiropractors, we deliver dedicated care to help manage and alleviate your pain.
What Is Sciatica?
Sciatica is a condition involving pain in the sciatic nerve, typically across the lower back, hips and buttocks, and down the legs. Sciatica pain may be caused by misalignments that cause compressions on the sciatic nerve. A common indicator of sciatica is pain only on one side of the body. While this may seem mild at first, it can develop into further nerve issues and cause increased pain.
Chiropractic Care to Treat Sciatica
Seeking care as soon as possible is crucial to managing your sciatica. Like most nerve conditions, putting off treatment will only cause the condition to worsen.
Chiropractic care focuses its efforts on working with the body's existing structure to promote healing. When the body is experiencing misalignment, it cannot heal properly. Chiropractic care is non-invasive and does not require medication or surgery to achieve success. Once accurate alignment is achieved through manual manipulation, the likelihood of pain re-appearing or new pain developing is decreased.
What to Expect from Sciatica Treatment
At your appointment, our doctors will focus on remedying misalignments and ensuring pressure is alleviated from the affected nerve. They will also be able to provide individualized lifestyle assessments, and help to identify actions that may be causing extraneous pain. Whether it's a recommendation on how to sit, sleep, or perform activity, our doctors always have your long-term pain relief in mind.
ABChiropractic Family & Wellness is proud to have been voted St. Charles #1 Chiropractor. Entrust your care to our dedicated doctors who prioritize your needs.
Sciatica Pain Relief in St. Charles
If you are struggling to manage sciatica pain, it's time to visit ABChiropractic Family & Wellness. Schedule your appointment online or call our office at (636) 916-0660 to begin your journey toward sciatica pain relief today.

Posted In: Chiropractic Sciatica