Studies Show Chiropractic Care Effectively Treats Back Pain
Studies Show Chiropractic Care Effectively Treats Back Pain
Written By ABChiropractic Family & Wellness on April 20, 2021
---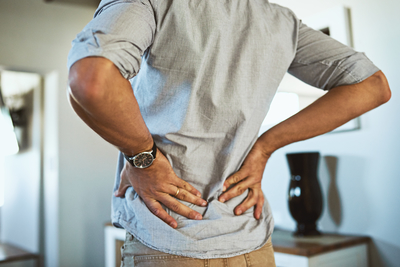 It's quite possible to get back pain relief without having to resort to drugs or surgery (which don't actually get rid of your pain or the root problem) There are various non-invasive methods that enable your body to heal your back.
At ABChiropractic Family & Wellness in St. Charles, we treat the cause of your back pain instead of chasing the symptoms, making us an excellent choice for treating back pain.
Back Pain Is Expensive Without Chiropractic Care
Back pain comes with the hefty price tag of anywhere between $50-200 billion a year, figures adding up from the cost of healthcare, lost wages, and employers shelling out money for missed days. The estimated cost per patient in just medical care exceeds $6,000 annually. So if you want to get back pain relief without spending so much money, come see one of our chiropractors.
This 2018 six week study evaluated the effect of adding chiropractic to a low back pain care regimen. Patients reported better pain levels, being able to step away from pain pills, and recovering at least part of their previous activity levels.
And this study published earlier this year gathered data on the rate and risk of patients transitioning from acute low back pain (meaning a short episode) to chronic pain. Those who went to a chiropractor first displayed the smallest chance of needing surgery. The choice also incurred less in health care costs and reduced the need for opioids to manage pain.
The cost of back pain management was reasonably inexpensive when patients saw both a chiropractic and medical doctor. Patients also reported less pain sooner, and better long term pain relief.
Chiropractic can lead to such great results because of how it works with your body to help it recover and eliminate symptoms. Our doctors aid your body in restoring blood flow for healing, easting tension out of muscles, improving flexibility and helping your spine stay aligned so your back can stay out of pain and stay in great health.
Take Care of Your Back Pain in St. Charles
Come take advantage of our over 20 years of combined experience and come see us at ABChiropractic Family & Wellness. We offer various pain-relieving methods for back pain, including physical therapy, massage therapy and spinal decompression.
Dr. Awwad's philosophy is to help people achieve optimal health through natural chiropractic care. He and his wonderful staff strive to share the amazing health benefits that only chiropractic can offer.
Have questions or need to schedule an appointment? Give ABChiropractic Family & Wellness a call at (636) 916-0660 or go online and fill out our contact form. We look forward to treating the cause.

Posted In: Chiropractic Back Pain Treatment