Why You Should Not Wait to Be Seen After an Auto Accident
Why You Should Not Wait to Be Seen After an Auto Accident
Written By ABChiropractic Family & Wellness on January 10, 2022
---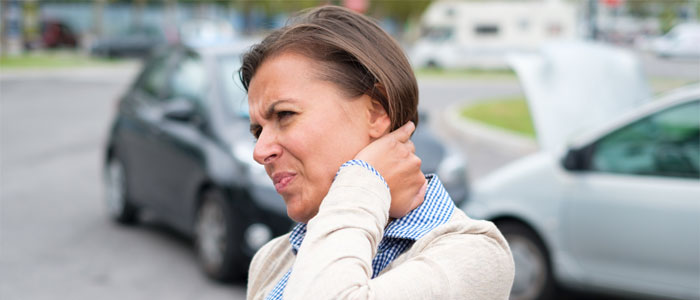 Getting in an auto accident is a stressful situation, but the aftermath can be even more stressful. No matter the severity of the accident, statistics show that injuries can manifest up to months later, setting you up for chronic pain for years if you wait to get treated. After an auto accident, visit our dedicated team at ABChiropractic Family & Wellness who will prioritize getting you on the road to a full recovery.
What Are Common Auto Accident Injuries?
Depending on the type of auto accident, your injuries may vary. Common injuries may include:
Whiplash
Soft tissue damage
Pinched nerves
Spinal misalignment
Joint injuries
No matter the type of injury you may have sustained, seeking care is the key to making a successful recovery. When left untreated, many of these conditions can develop into chronic pain, nerve damage, and more.
How Can Chiropractic Help After an Auto Accident?
Chiropractic care is quickly becoming a sought after treatment for victims of auto accidents. At ABChiropractic Family & Wellness, we offer a variety of chiropractic techniques and physical therapy, all of which are non-invasive and medication-free.
At your appointment, our doctors will first perform a thorough evaluation to spot any injuries. Then, you will be advised on treatment options and guided through an individualized recovery process and plan.
Chiropractic care helps to restore your range of motion, alleviate triggers causing pain, and rehabilitate muscles. Chiropractic care is also an effective form of preventative care that realigns your body's structure. By targeting injuries as soon as possible, you are investing in your future health and wellness. The restorative results of chiropractic care reduces tension and naturally lengthens the muscles.
Auto Injury Treatment in St. Charles
ABChiropractic Family & Wellness requires zero out-of-pocket expense for auto accident victims. We will work with insurance companies so that your primary concern is your recovery. Our documented care is readily available as a resource, should you need to take legal action. ABChiropractic Family & Wellness was voted St. Charles #1 Chiropractor for a reason.
For dedicated care that puts your auto injury recovery first, schedule an appointment online or call our office at (636) 916-0660.

Posted In: Chiropractic Auto Injury Treatment Whiplash Physical Therapy