Studies Show Chiropractic Care Effectively Treats Back Pain
Studies Show Chiropractic Care Effectively Treats Back Pain
Written By ABChiropractic Family & Wellness on April 20, 2021
---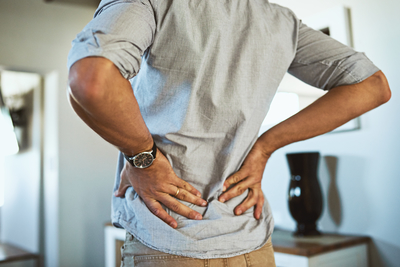 The ideal scenario for back pain is to enable your body to heal itself so you don't need surgery or pain pills to get back pain relief. At ABChiropractic Family & Wellness in St. Charles, we treat the cause of your back pain instead of chasing the symptoms. And studies show that chiropractic care is an excellent way to treat back pain.
Back Pain Is Expensive Without Chiropractic Care
The World Health Organization estimates that low back pain costs up to $200 billion a year in the US (including costs of care and missed work), and it's a leading cause of disability worldwide.
A 2018 study published in JAMA Network Open is among the latest to weigh in on the pros and cons of chiropractic care for treating low back pain. Researchers enrolled 750 active-duty military personnel who complained of back pain. Half were randomly assigned to receive care that included medications, self-care, and physical therapy. The other half received all that plus up to 12 chiropractic treatments.
After six weeks of treatment, those assigned to receive chiropractic care:
Reported less pain intensity
Experienced less disability and more improvement in function
Reported higher satisfaction with their treatment
Needed less pain medicine
Studies show chiropractic care reduces pain and inflammation while helping you recover range of motion and increase flexibility. Decreased inflammation means less pressure on your nerves and allows for better blood flow. More blood means more healing nutrients and a stronger back.
Take Care of Your Back Pain in St. Charles
Come take advantage of our over 20 years of combined experience and come see us at ABChiropractic Family & Wellness. We offer various pain-relieving methods for back pain, including physical therapy, massage therapy and spinal decompression.
Dr. Awwad's philosophy is to help people achieve optimal health through natural chiropractic care. He and his wonderful staff strive to share the amazing health benefits that only chiropractic can offer.
Have questions or need to schedule an appointment? Give ABChiropractic Family & Wellness a call at (636) 916-0660 or go online and fill out our contact form. We look forward to treating the cause.

Posted In: Chiropractic Back Pain Treatment