Sponsors
Contact: Jason Rulo 636-578-6922
New Patient Specials
Between April 7th-24th,
New Patients will receive a
Chiropractic Exam, X-Rays, AND a 60 Minute Massage for only
$45.00!
Call (636) 916-0660 NOW to schedule your appointment.

(Mention this promotion when scheduling your appointment!)
Pinnacle Personal Training provides personal fitness and sports performance training, as well as boot camp classes to those looking to improve their physical conditioning.

Contact: www.Biofreeze.com
ABChiropractic is an authorized center for selling Biofreeze products. Biofreeze Pain Reliever offers temporary relief of minor aches and pains related to: back, shoulder, and neck strains, joint discomfort, and muscle sprains and strains.

Contact: www.Carecredit.com
ABChiropractic is an authorized merchant with CareCredit and is able to offer 0% financing on health services.
Contact: (636) 949-5000
Country Club Carwash is locally owned and operated and has been meeting the demands of car, truck and SUV owners with our "touchless" process since 1989.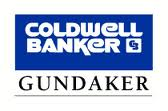 Contact: Terry Yuede
With a combined experience of 30 years selling real estate in the Greater St. Louis Market, the Yuede Team has built strong relationships with their years of satisfied clients. Our team specializes in representing buyers and sellers in this distressed home market. As experts in the field, the Yuede Team strives to make all transactions smooth and profitable for their many clients.
Contact: (636) 940-5400

Grappa Grill is a Polished Casual Italian-American Restaurant with a kick! Pastas line our menu, but are complimented by a rich offering of steak, seafood and chicken entrees that will tempt your palate. We feature private dining areas from 2 guests to 100 and a full service catering division. If it involves fun, food, and drink let Grappa Grill be your first call!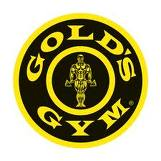 Contact: (636) 447-7979
Our gyms are built to help people realize their goals and find their inner strength. We combine the most diverse amenities in the industry with the best personal training to deliver the ultimate fitness experience.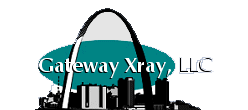 Contact: (636) 978-2430
Locally owned and managed, Gateway X-ray was founded in 2002 by Don Gorris. His business strategy was simple: to provide unparalleled service and support to its customers. Primarily through the referrals of its satisfied customers, Gateway X-ray has grown significantly and now serves over 590 customers throughout Missouri and Illinois.
Contact: (314) 241-0763
For over 25 years, the Schlapprizzi law firm has earned the reputation as one of the most experienced and professional legal resources in the country. That respect comes not only from the legal community but also from the hundreds of grateful clients for whom we've provided compassionate and effective representation as well as rightful compensation.

Contact: (636) 940-8740
Feel at home with a bank that was founded in 1999 by a group of St. Charles County families who had a strong desire to provide superior banking services to their fellow residents. New Frontier offers a full range of services, including an expanded business day, competitive rate loans, 24 hour/7 day access to accounts on the Internet and by phone and no-fee transactions at thousands of ATMs nationwide. Customers love the fact that all of the bank's decisions are made locally. This speeds up turn-around times, which is especially important when applying for a loan.


Contact: www.chocolatechocolate.com
Chocolate Chocolate Chocolate Company is an award-winning chocolatier founded in St. Louis, Missouri. Prior to the opening in 1981, our founding chocolatier spent nearly a decade training with the finest candy makers in the world. Our most important accomplishment, however, is the smile we see on all of our customers' faces when they leave the store with their favorite assortment of chocolates. All of our chocolates come with "A Smile In Every Box®."

Contact: www.openmristl.com
St. Peters Open MRI is a full-service imaging center, providing "open" non-claustrophobic MRI, computed tomography, ultrasonography, digital mammography, bone density, fluoroscopy, and digital radiography.
Contact: (636) 946-7580
Inside Out Hair Salon is a progressive salon focused on you, the client. Whether your goal is to update your look or to maintain it, our stylists are trained to analyze face shapes and skin tones to customize a look that is perfect for you.

Contact: (636) 498-2900
St. Peters MRI & Imaging Center is dedicated to providing a remarkable patient experience. Our imaging center offers patients comfort and convenience, while providing cost-effective, quality imaging services in a friendly setting. We believe you will find our facility and services to be truly exceptional.
Contact: Mike Anderson (314) 852-8814
At USA Mortgage, our mission is the unrelenting pursuit of perfection, and we pride ourselves on the lending excellence and the superior level of service that our status as a mortgage bank enables us to provide.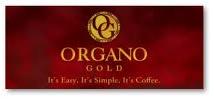 Contact: Joseph Luckett (636) 233-6248
Organo Gold blends the unequalled power of Ganoderma with an unparalleled business opportunity that will allow you to capitalize in the ever expanding health and wellness industry.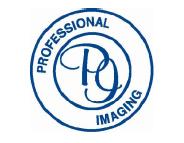 Contact: (636) 477-7277
Professional Imaging is a privately owned and operated diagnostic imaging center. Our team is dedicated to providing the highest quality patient care by offering affordable state of the art medical imaging in a patient friendly environment. Our focus is to provide exceptional patient-centered care with expert radiology services.

Contact: (636) 724-3876
Starbucks coffeehouses have become a beacon for coffee lovers everywhere. Why do they insist on Starbucks? Because they know they can count on genuine service, and inviting atmosphere and a superb cup of expertly roasted and richly brewed coffee every time.