Promoting Overall Wellness Through Chiropractic Care
Promoting Overall Wellness Through Chiropractic Care
Written By ABChiropractic Family & Wellness on March 18, 2022
---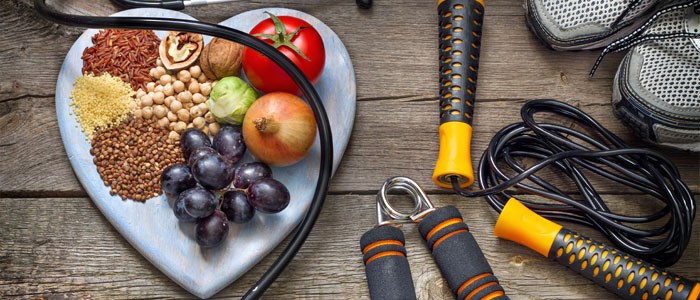 The practice of overall wellness is being promoted more frequently as families realize that they want to have more control over the medical services and treatments that their family receives. Many families have discovered that they would rather seek out holistic whole-family care from a primary care provider, and that they want to visit a smaller office where they will feel like they are getting the individualized care and concern they deserve.
At ABChiropractic Family & Wellness, we provide whole-family care for infants through the elderly. We provide personalized, one-on-one care and listen carefully to our patients' concerns. If you want a primary care experience that doesn't feel cold or clinical, come see us at ABChiropractic Family & Wellness.
What Is Wellness?
Wellness encompasses the idea of maintaining a healthy daily routine and seeking preventative care when necessary in order to maintain both your physical and mental health. If you care for your whole body and seek preventative care from a chiropractor in St. Charles, you will be living your best, healthiest life – you will be thriving rather than just surviving!
Chiropractic care has been used to promote overall wellness for many years. Doctors of chiropractic undergo years of education and training, and are experts in anatomy, physiology, diagnostic imaging, case management, and chiropractic techniques. If you're interested in holistic, whole-family care in St. Charles, MO, ABChiropractic Family & Wellness can provide natural care for you and your family.
Seeking Wellness Care From a Chiropractor in St. Charles
Since 2007, the Council on Chiropractic Education has recommended that all U.S. chiropractic colleges meet a certain standard of wellness measures and health promoting efforts. On top of the years of education and training that doctors of chiropractic undergo, they also must learn traditional health promotion and prevention methods.
What you will discover when you visit a chiropractor in St. Charles is that chiropractors are experts in treating headaches, back pain, neck pain, and injuries due to sports or work accidents. They can also provide holistic whole-family care that includes regular physical examinations and diagnostics. Their treatment methods include chiropractic care such as spinal decompression, spinal adjustments, and massage therapy. They also may offer physical therapy, and nutritional and lifestyle counseling and education.
Visit ABChiropractic Family & Wellness for Your Family's Health
At ABChiropractic Family & Wellness in St. Charles, MO, we are proud to treat our patients like family. We were even voted St. Charles' #1 Chiropractor by providing quality chiropractic care! Our doctors and staff treat patients of all ages, and our goal is to educate as many families as possible towards optimal overall health through all-natural, holistic chiropractic care.
If you're ready to learn more about what ABChiropractic Family & Wellness can do for you and your family, call us at (636) 916-0660 or schedule an appointment online.

Posted In: Chiropractic